Why Study In Australia
Out of top 100 universities in the world, Australia has 7 universities. Australia is the third popular destination among English speaking nations behind ...
Read More...
Australian Education System
As Australian colleges and universities offer varieties of course, international students can easily find the right school with the subject that interests them.
Read More...
Costs of Living
Migration regulations require international students to show proof of funds so that they can contribute to the cost of living and studying. Cost of....
Read More...
Life in Australia
Australia is extremely welcoming of international students. You will find the attitude of people relaxed and welcoming...
Read More...
---
Application Procedure
Australian college / university partners with agents like us (Garden International). We represent 20 educational institutions where ....
Read More...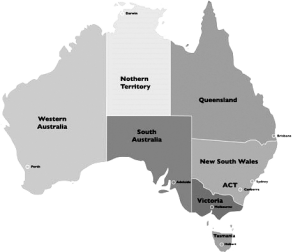 Work Permit for Students
As an international student with valid visa and regular class hours, you can work up to 20 hours per week. In additional there is no limit to....
Read More...